New types of processors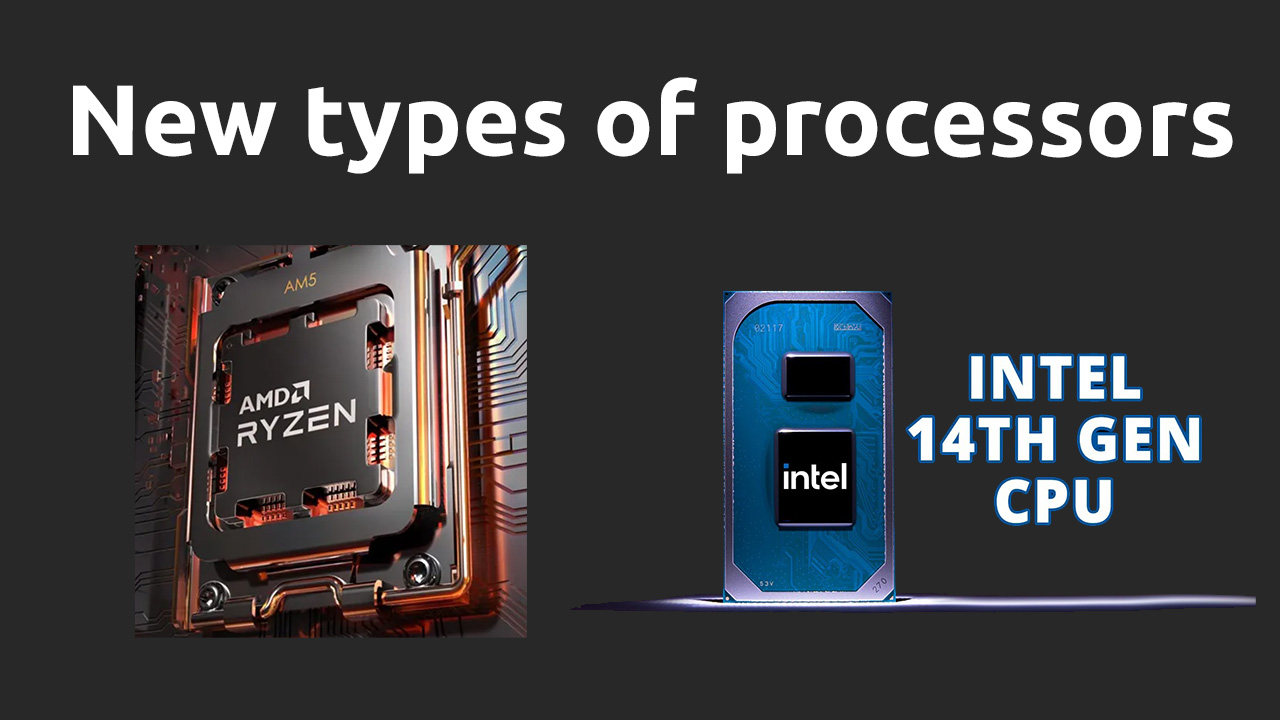 We have been discussing processors for servers for a long time, and today we will discuss new solutions in the processor industry that have been presented or will be presented in the near future.
When to expect new processors?
In principle, some new processors have already been released, but the main part will be released in 2023. This applies to both AMD and Intel processors.
Ryzen 7000 series can already be considered new processors because some are already designed for AM5 sockets.
Here is a list of processors that are suitable for AM5:
Ryzen5 7600X
Ryzen7 7700X
Ryzen9 7900X
Ryzen9 7950X

Although the architecture of these processors is still Zen 4, they are already considered something extraordinary and surpass the old processors by 30-60 percent in their characteristics.
Also, these processors support a new type of DDR5 memory, which makes them faster.
Here, comparisons with past types of processors will not be given, because you can easily find these comparisons on the Internet, but processors on AM5 are really very different from their ancestors.
By the way! Earlier we discussed cooling (you can read it here), so the cooling for AM5 will be radically different from previous versions. Therefore, buying a processor for AM5 forces you to buy a new cooler (Although there are some AM4 coolers that are suitable for AM5).
It is worth noting that although Ryzen 8000 processors were shown in May 2022, there is still no exact release date for this type of processor, which means that at the moment Ryzen 7000 will be the leading line from AMD. Based on this, it follows that Ryzen 7000 processors on the AM5 socket will be leading in the next year or a couple of years.
Although there is some probability that Ryzen 8000 will be released in 2023, but this type of processor will have to support socket AM5.
As for Intel in 2022, the list of processors that can be considered top-end and really worthy of purchase is as follows:
Intel Core i7-13700KF OEM
Intel Core i9-13900KF OEM
Intel Core i7-12700KF OEM
Intel Core i7-12700F OEM
A fairly small number of processors in 2022 from Intel can be considered really worthy, but 2023 promises to be interesting.
As is customary with Intel - New processors = new socket. And a new socket is already planned for 2023, which at the moment is simply called V. The new processors will actually have fewer cores than the old ones, but their capabilities will be increased.
Conclusion
At the moment, there is no more information about processors, but it is safe to say that 2023 will be rich in processors for both desktop PCs and servers.