Plausible Analytics is an easy analytical solution for your server
November 21, 2023, 10:53:40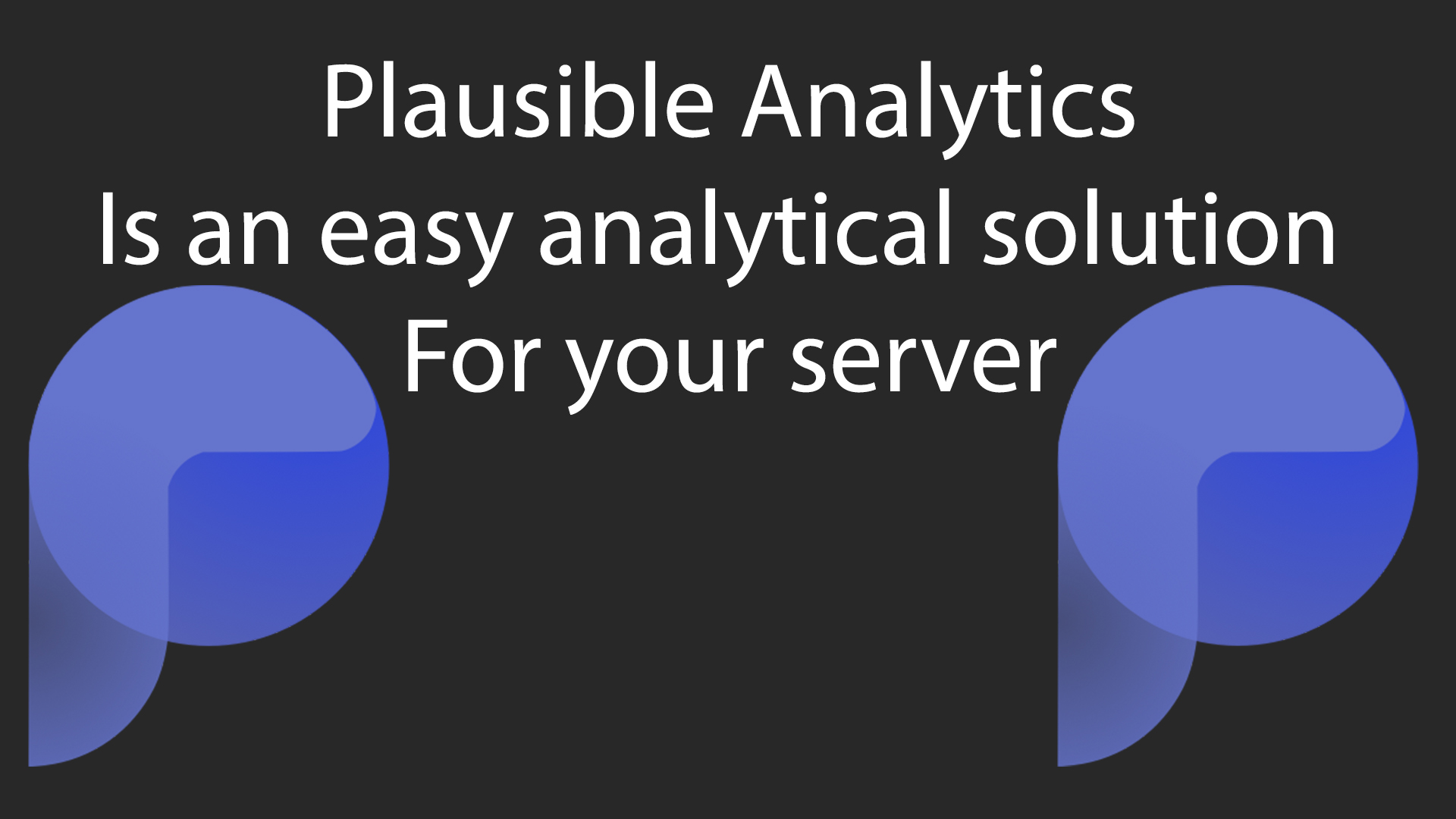 Plausible Analytics is a simple, open and lightweight (< 1 KB) web analytics solution that is an alternative to Google Analytics. Plausible Analytics respects user privacy and does not use cookies or other persistent identifiers. Plausible Analytics can be installed on your server and accessed via a web browser. In this article we will look at why it is needed, how it can be useful in business, what advantages and disadvantages it has, where and by whom it is used, why it is worth using it and the conclusion about it.
Why do I need Plausible Analytics?
Plausible Analytics is needed by those who want to have a simple and understandable way to measure traffic on their sites without violating the privacy of their visitors. Plausible Analytics allows you to:
Get all the main indicators about your site on one page in one minute. There are no complicated menus, no need to create custom reports or dashboards.
Comply with data protection laws and standards such as GDPR, CCPA and PECR. No personal data or IP addresses are stored in the database. No collection of consents or banners with cookies.
Integrate with various content management systems such as WordPress, Ghost, Hugo and others.
Create and use goals to track conversions, revenue, and campaigns using UTM parameters.
How can Plausible Analytics be useful in business?
Plausible Analytics can be useful in business for several reasons:
You can increase the trust and loyalty of your customers by using Plausible Analytics to analyze traffic on your sites without violating their privacy.
You can reduce costs and risks by using Plausible Analytics instead of Google Analytics or other web analytics services that may be expensive, slow, or insecure.
You can maintain transparency and openness by using Plausible Analytics to publicly display statistics of your sites or to share it with other people via a secure link.
What are the advantages and disadvantages of Plausible Analytics?
Advantages of Plausible Analytics:
Simplicity: You don't waste time learning complex tools or
interpretation of confusing data. You get all the important indicators about your site in a convenient way.
Ease: you don't slow down the loading of your site or increase its size. The Plausible Analytics script is 45 times smaller than the Google Analytics script.
Openness: You can use Plausible Analytics for free, as it is an open source project licensed under AGPLv3. You can also contribute to the development of Plausible Analytics or receive support from the community.
Disadvantages of Plausible Analytics:
Complexity: You must have certain knowledge and skills to install, configure and use Plausible Analytics on your server, as well as to solve possible network, performance or compatibility problems.
Responsibility: You are responsible for maintaining and updating your server and Plausible Analytics, as well as for data backup.
Limitations: You may encounter some limitations in the functionality or performance of Plausible Analytics when working with very large or complex sites.
Where and by whom is Plausible Analytics used?
Plausible Analytics is used in various fields and industries, such as:
Blogging: Plausible Analytics is used to measure traffic on blogs created on different platforms, such as WordPress, Ghost or Hugo.
E-Commerce: Plausible Analytics is used to track conversions, revenue and campaigns on e-commerce sites created on different platforms, such as Shopify, WooCommerce or Magento.
SaaS: Plausible Analytics is used to analyze traffic on the sites of SaaS products created using different technologies, such as React, Vue or Angular.
Why should I use Plausible Analytics?
Plausible Analytics should be used exactly when you need it:
To have a simple and understandable way to measure traffic on your sites
Comply with data protection laws and standards
and use an open and free web analytics solution
Conclusion about Plausible Analytics
Plausible Analytics is a simple, open and lightweight web analytics solution that is an alternative to Google Analytics. Plausible Analytics respects user privacy and does not use cookies or other persistent identifiers. Plausible Analytics can be installed on your server and accessed via a web browser.